In her first official opening of the legal year, the 2021 opening was marked via a virtual ceremony conducted via Zoom – which in and of itself is a testament to the fact that the new Chief Justice will continue to find ways of adapting to the challenges the judiciary faces, forging a sustainable path forward in the ever-changing landscape of the Covid-19 pandemic.
Fulford views Chief Justice Mabel Agyeman in her role as head of the Judiciary, as a Judge who is relentlessly dedicated to serving our country and administering justice in these turbulent times, in a manner that is efficient, fair and without favor.
Fulford noted that the Turks and Caicos Islands Judiciary remains agile and resilient in these turbulent times because of the Chief Justice's ingenuity, dedication and commitment to modernization and advancement. Since Her Ladyship Mrs. Mabel Agyeman took up the post of Chief Justice in April of 2020, we as legal professionals have witnessed a number of laudable achievements the Judiciary has made to date including:
Establishment of continuing judicial education Institute; Launch of TCI Legal Institute where all TCI cases are available globally; A Court created specifically for vulnerable witness'; A Court calendar for the Supreme Court; A new Library and robing room for the Attorneys; Commencement of Legal Aid reform; Commencement of Court designated mediation.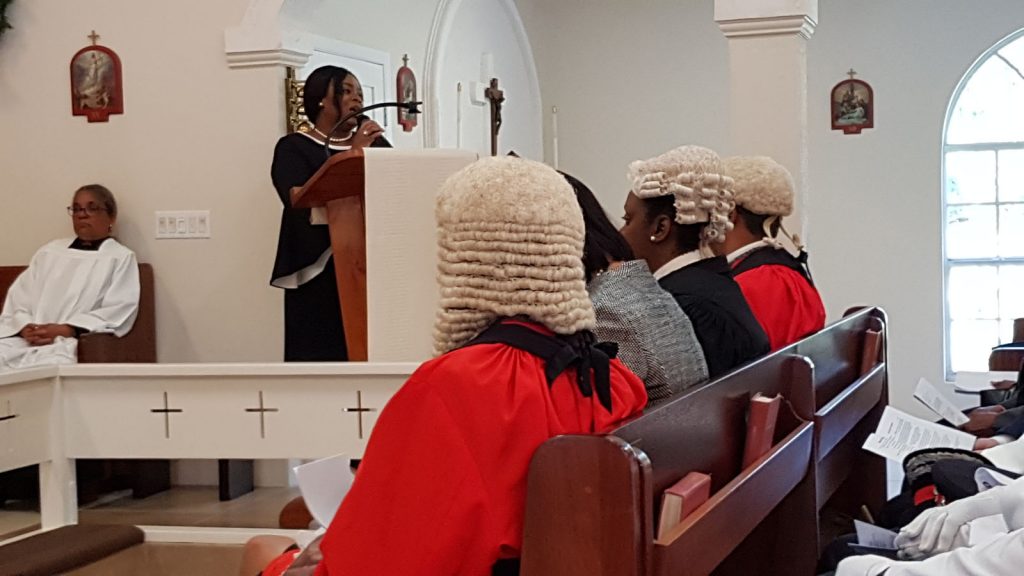 Her Ladyship Mrs. Mabel Agyeman in her inaugural address for the 2021 legal year, thanked the various movers of the motion to open the Supreme Court, including Hon. Attorney General Rhondalee Braithwaite Knowles; thanked His Excellency the Governor, Her Excellency the Deputy Governor and The Hon. Premier for the good working relationships that has allowed the Judiciary to deliver justice. Following this, the Chief Justice laid out her vision for 2021 which includes:
The establishment of a purpose-built court building for the island of Providenciales; To create an office of the Judicial Secretary; To recruit two Judicial Research Assistants; To create a Registrar of the Magistrate Court which would be a qualified attorney; To move the Judiciary to indigenization; To have Court established in North, Middle and South Caicos; and to further digitize the Judiciary's operations.
In closing, The Hon. Chief Justice challenged the bench and bar to improve access to justice for all in TCI and beyond and to be diligent in the work of administering justice by living up to its vision of providing better access to justice, to spare no efforts to continue to be a shining example of excellent justice in the region.
Fulford indicated, it's his honest privilege to serve in the legal profession in these times, as we move Turks and Caicos Judiciary from strength to strength.